WE'RE A 'STAFFORD BOROUGH COMMUNITY AWARDS' WINNER!
Last night we won the 'Stafford Borough Dementia Friendly 2020 Award' and we couldn't be more proud!
The award is recognition for raising awareness of dementia and actively supporting those affected by dementia in the region. And for creating the Stafford Dementia Action Alliance and working to engage other businesses to become Dementia Friendly (a full 2 years early!).
Pictured with the award is Diane Wallace, who leads the Dementia Outreach work and set up the Dementia Action Alliance, with Nigel Downs (Managing Director, Choices) and Councillor Jeremy Pert.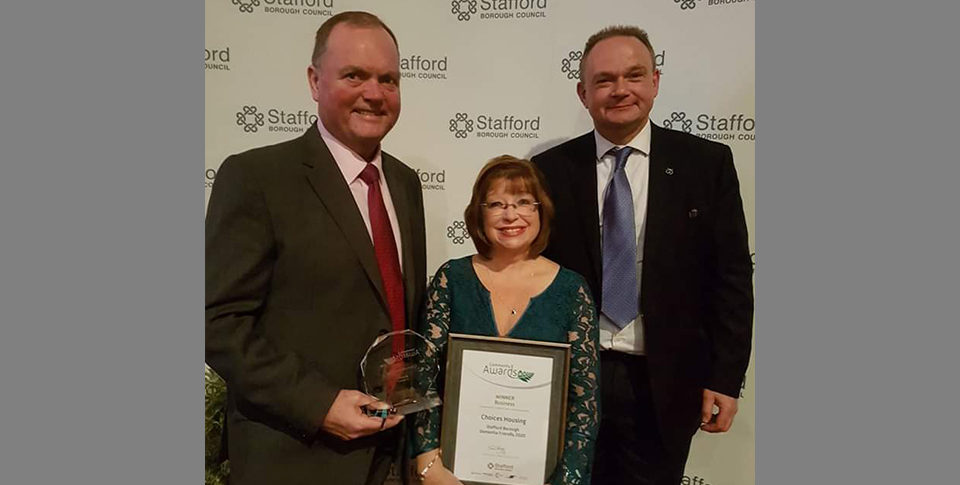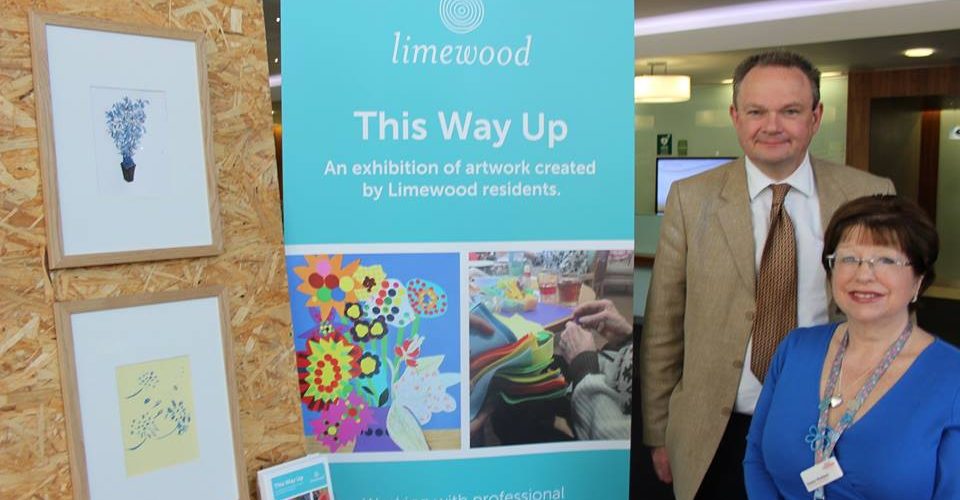 'This Way Up' Exhibition at Staffordshire Place
People in Stafford are being invited to the exhibition This…
Choose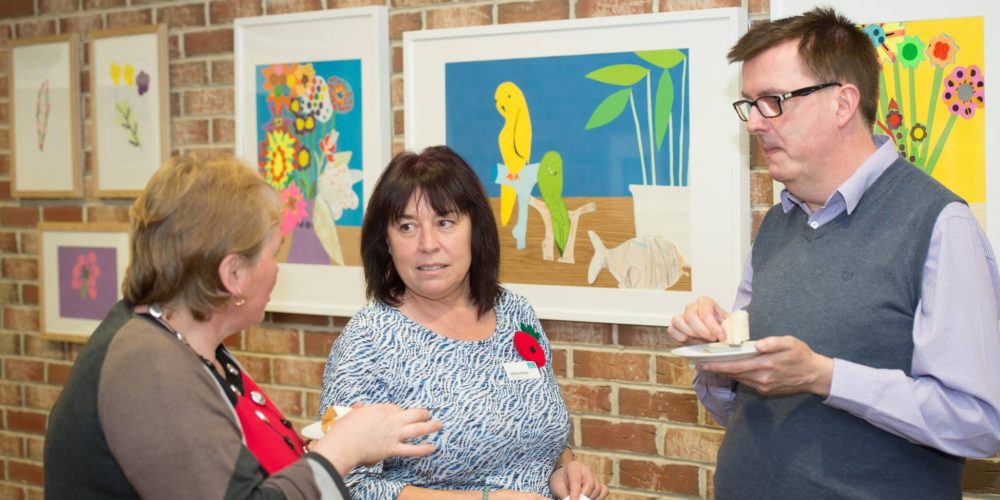 Limewood residents showcase artwork in VIP exhibition opening
A host of special guests from across health, care and…
Choose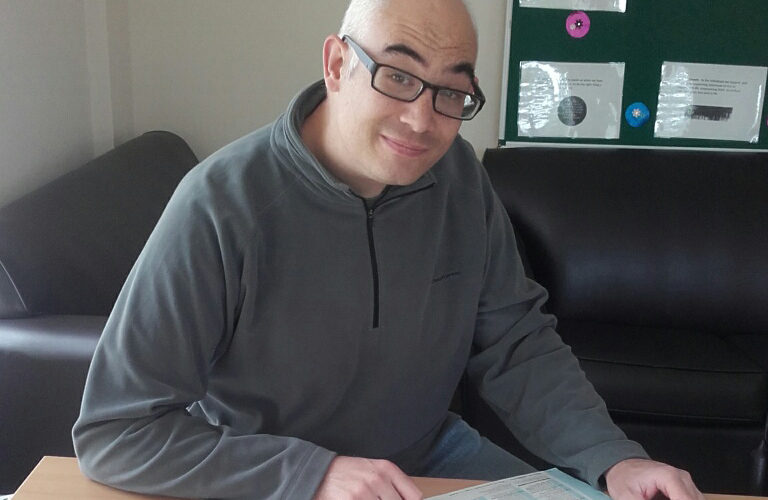 Helping Giles live the life he wants to.
Meet Giles, a resident at High Mount, Telford. Giles became…
Choose